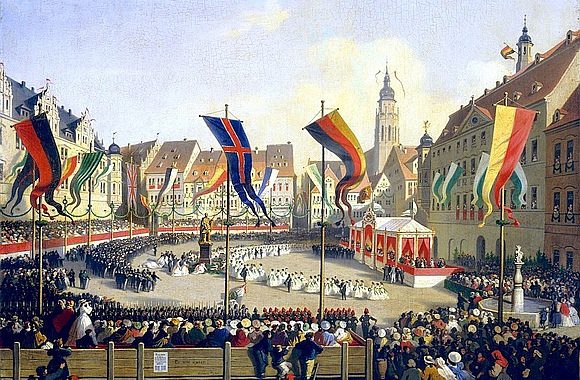 As the wife of Prince Albert of Saxe-Coburg & Gotha Queen Victoria was naturally a frequent visitor to Coburg. She and Albert had married on 10th February 1840, but they had to wait over five years before they found an opportunity to travel together to Coburg
This first journey took place in August 1845. On 9th August Queen Victoria and Albert left England and arrived in Coburg on 19th August 1845. They had to travel the last leg of the journey from Mainz to Coburg by horse-drawn carriage as there still no railway line, a journey of two full days. Victoria immediately felt very much at home in Coburg with all her German relatives and wrote in her journal on 20th August:
"We had so wished it & had so feared it might never come off. If I were not who I am, – this would have been my real home, but I shall always consider it my 2nd one." (1)
On 27th August 1845 Victoria and Albert left Coburg and moved on to Gotha. On 3rd September they left Gotha and started the return journey via Fulda, Frankfurt and Aachen.
Their next journey together to Coburg was in September 1860. They arrived in Coburg on 25th September, just one day after the death of Albert's stepmother, Duchess Marie of Saxe-Coburg & Gotha. They stayed there until 10th October.
Prince Albert died on 14th December 1861. Despite this, Queen Victoria continued to visit Coburg. On 15th August 1863 she arrived in Coburg and stayed there until 7th September. From Coburg she travelled on to Darmstadt.
In August 1865 Queen Victoria gathered her nine children around her to attend the unveiling of a statue of Albert on the main square of Coburg. On 11th August she arrived in Coburg, coming from Darmstadt, on 26th August the unveiling ceremony took place, and on 5th September she returned to Darmstadt and from there back to England.
The next visit to Coburg was eleven years later. This time she came from Baden-Baden and reached Coburg on the evening of 10th April 1876. On 18th April the German Emperor William I came to Coburg to dine with Queen Victoria, and on 20th April she returned to England via Strasbourg and Paris.
Eighteen years later, on 17th April 1894, Queen Victoria visited Coburg for the last time in order to attend the wedding between her granddaughter Princess Victoria Melita of Saxe-Coburg & Gotha (generally known as "Ducky") and her grandson Ernst Ludwig, Grand Duke of Hesse and by Rhine. It was at this wedding that the Russian Tsarevitch Nicholas was engaged to Ernst Ludwig's sister, Princess Alix of Hesse and by Rhine, a connection which ended fatefully for them and for their five children in 1918 after the Russian Revolution .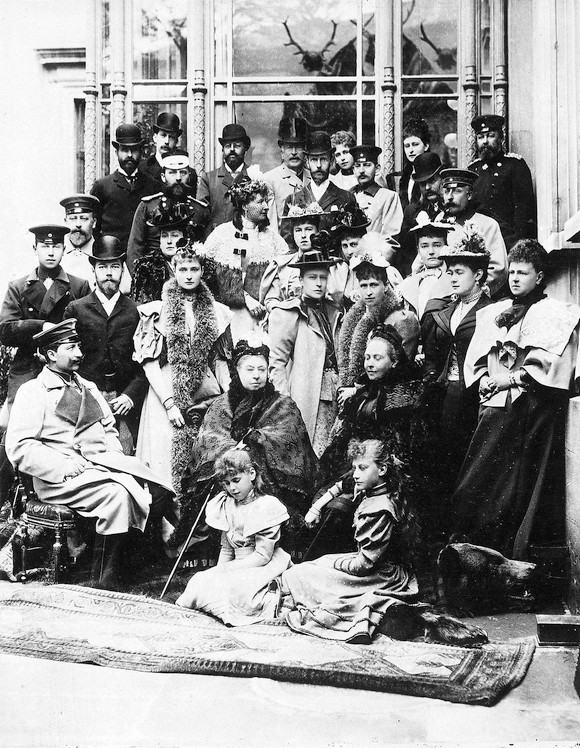 On 28th April 1894 Queen Victoria left Coburg for the last time. If I have counted correctly, Queen Victoria visited Coburg six times and spent a total of 98 days and 92 nights there.
Footnotes
(1) Queen Victoria's Journals, Entry of 20th August 1845.